Sunday, March 17, 2019 Next Date
6:00 - 8:00 pm
fireside lounge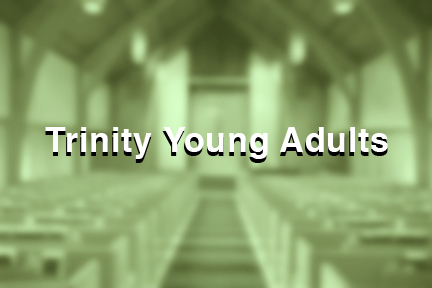 If you are between ages 18 and 29, please join us in the fireside lounge starting February 10 at 7 pm, for the first meeting of a new group for young adults.
We will be studying the life of Jesus in the book of Matthew, using the discussion guide: "Being Discipled by Jesus". We are pleased to announce that our new intern Silas will facilitate these gatherings.
For March 3, we will be starting earlier, at 5:30pm, to join the "unplugged worship" gathering. Afterwards we'll have a shorter time of Bible study and prayer.
欢迎 18 ~ 29 岁年轻人参加即將要新开的查經班,一起来学习马太福音,接受耶稣親自造就,成为祂的门徒.
For more info please contact Silas, or on facebook at Psalms Sadudee K (Silas); or Pastor Lee.