This event has already occurred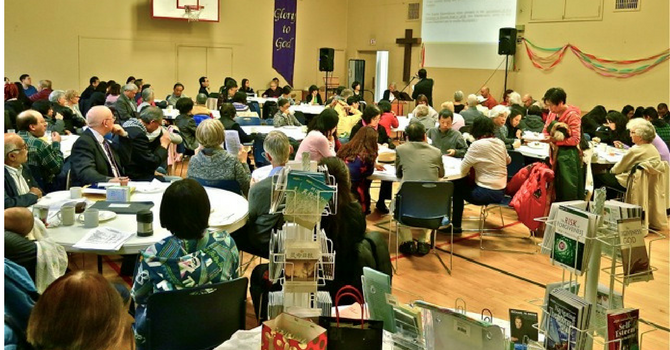 Save to your Calendar
There will be a Special Church Meeting for all church members immediately following the 11.00 service on Sunday, January 19. The church board brings two motions:
- That following successful completion of his interim position, Pastor Alvin Jordan becomes permanent part-time Pastor of Children and Family Ministries.
- That upon her successful approval by the Canadian Baptists of Western Canada regional team to become a licensed pastor, and in accordance with the protocols of the CBWC, we, the congregation of Trinity Baptist Church, request that Doris Kung-Poon fulfill all CBWC requirements and appear before the Ordination Examining Council of the Canadian Baptists of Western Canada to be recognized as Accredited Minister, ordained to the gospel ministry.
1月19號, 星期天,第二堂敬拜結束後體育室內。教會執事會召開特殊會議。議題一:召募 Alvin 牧師 成為教會固定/兼職牧師,負責兒童及家庭事工。議題二: Doris 牧師已通過加西浸信聯會執照的審核。接下來,三一浸信教會會眾向加西浸信聯會的牧師按牧評委會,申請提名 Doris 牧師接受审核成為浸信聯會按牧牧師。